To talk over some of the popular ride-sharing apps in Nepal 2019. If you were looking for perfect ride-sharing apps in Nepal among so many for your choice, then don't miss this article.
In the modern era of the 21st century with the significant enhancement into technology. People are highly nowadays fond of using online services such as online shopping and marketing, trading, and business. In a country like Nepal, these things seemed to be impossible when you look over a decade back.
So with the help of several tech communities from foreign, including the hard work of Nepal's enthusiastic youths, the time changed for Nepal in the markets of IT. Mobile communication and technology have now been developed such that the services for share ride has been now able to be used in Nepal.
They are limited to very few developed cities of Nepal to avoid financial losses. We can still say that these works are improving and extending.
You are so telling you more about rideshare apps. These apps let you make the easy booking of your rides and helps you travel destination within the respective city. The app plans the route and connects you to the rider nearby to let him pick the user and drop and then payment is deduced.
So without any further delay let's start the countdown for best riding apps in Nepal.
1) TOOTLE
Every ride-sharing apps provide 4-wheeler rides which increase traffic, and it cost more than the standard fare for a single person. So TOOTLE launched 2- wheeler ride, i.e., bike or scooter.
Since it occupies less space than a car, it can easily cross-traffic and help the people to reach their destination as fast as possible.
With 2-wheeler rides, it will also reduce the cost of the trips and is beneficial for the consumers. To book cabs through TOOTLE app, one must log in to TOOTLE app and enter the destination and confirm the ride by going through route and fares of the trip.
Payment is in cash directly to the driver or by Tootle balance which can be topless up through e-Sewa, SCT MoCo, Tootle Voucher or IME Payment.
Must Read: Best Travelling Apps
2) PATHAO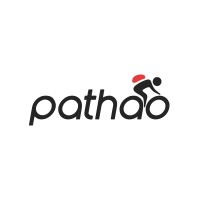 Pathao is a transportation network company established in Bangladesh. Recently it has opened office in Nepal and is now ride-hailing service provider in Nepal. Pathao launched 2- wheeler ride, i.e., bike or scooter as well as car – 4 wheeler ride recently. They are expanding into the food delivery industry to provide all sorts of solutions in one platform. Using a dynamic fleet of motorbikes, cars and bicycles, their solutions are harnessing the power of technology to change the face of Asia.
Must Read: Best Online Shopping Sites in Nepal
3) ONVER SMART TAXI
ONVER is also one of the best taxi-hailing apps in Nepal. It provides its services in big metropolitan cities of Nepal like Kathmandu, Biratnagar and may more.
It started this startup in October 2016 with almost two hundred cabs in the beginning. It provides 24 hours services with 14 hours of call center facility i.e., 7 am to 9 pm. Its main features are taxi tracking, route management, time, distance, and cost estimation.
While booking rides, it shows the routes which will help to reach the destination in a short period. Due to this feature, it shows an affordable price, which is reliable to the consumer. Its further plans are to increase the number of cabs for quality and fast service.
Must Read: Best Online Payment Service Providers in Nepal
4) SARATHI APPS
One of the oldest transportation services is providing its services in Nepal for an extended period. This app is as similar to other ride-sharing apps. People who are seeking for the rides can book the trips and wait at the designated spot for pick up.
The main moto of SARATHI is consumer safety, so they provide safe cars and comfortable too. However, the way of booking cabs in this app is different from that of rest apps.
The consumer has to call the call center of Sarathi and book a cab by providing the required details for booking it though the consumer finds it easy to book.
Must Read: Best Sharing Apps
5) EDDY CABS
Mobile applications PVT. Ltd. Hab launched this app for ride sharing in countries like Nepal and claims that it is the first one in this field.
Its main feature is that it provides rating to the cab drivers according to there services given to the last consumer. The consumer grants these ratings at the end of the ride. It helps to select a perfect rider for riding safely and comfortably.
According to some of the users, it is tough to get the confirmation code, but once it is there, it is very comfortable for the consumer.
The fares are affordable, but EDDY demands more Rs. 16.95 which includes the VAT of 13% i.e., 1.95 moreover, remaining goes to EDDY'S pocket.
Must Read: Best Laptops in Nepal under Rs 50,000 (2019)
6) KAWA RIDES
By combining transportation and technology, KAWA begun its services with a less number of cabs i.e., 200 and the plan was to increase it to 1200 in the period of one year.
Cabs linked with KAWA makes them available in the crowded area and especially in tourist spots, which rise to the consumer, which helps KAWA to expand their business efficiently.
In the valley of Kathmandu, KAWA RIDES are growing in an increasing ratio, and slowly it will also expand in different cities of Nepal like Pokhara, Biratnagar, Birgunj, Nepalgunj and many other cities.
The scope of Kawa rides in massive number by looking its services towards the public.
It is affordable, too, as this the central part of the business for every movement in the market.
Must Read: Top Social Networking Sites in Nepal