We are starting with the main context here, photography. Photography has been into a broad trend after the development of mobile cameras and digital cameras with easy access and availability at a better costing than what other professional cameras do.
So cameras have always been into a lot of buzzes from a long time since their origin. The development of the camera was a delightful discovery, and it was more amazing when the access was turned easily to all of us. Previously cameras were only the thing of a professional as they used to be quite expensive and fragile to handle.
But the era of digital of cameras had reduced to very compact sizes and its available from a very cheaper range to a better range which as no doubt but diverted the attention of today's generation towards photography.
As you all are very familiar with the photography, this isn't easy to learn, so many people start with their professional camera, or they use their mobile camera with better specs and with the help of some fantastic photography apps including some photography tool and editing apps.
So for those who are interested in learning photography using their very own smartphone shouldn't skip this list coming ahead.
The list here we have made consists of some of the best photo editing and photography apps that are sure to amaze you with its excellence.
1) Photoshop Express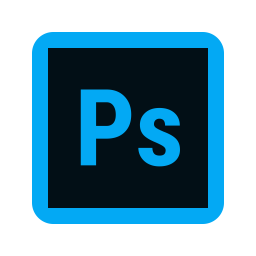 So introducing you guys to one of the most trendings and slowly followed, apps that are used and recommended by professionals and experts. On the field of developing images and photography, photoshop has been remarkably giving its contribution from a very more extended period.
When the name was taken of photoshop, it's easily recognized across the globe. Adobe photoshop being it's one of the most popular applications.
The company has even further worked with several other companies developing the graphical field and making users work better and also giving several more comfortable options to perform tasks that once used to be more substantial.
Must Read: Top 9 Online Food Service Apps
2) PicsArt Photo Studio
If you ever loved photo editing upon the mobile devices, you must have inevitably come across this one too.
Years back it was free to use with all its features, but from fast few time the app had been promoted into freemium basis where the user is allowed to basic features at no cost but for using other specials frames filters and stickers the user has to be using the Pro package that costs some bucks.
So moreover talking the app, it's a complete photo workshop you can use editing, collage, design, and create even pamphlets and so much more if you haven't the knowledge to use this.
This app is one of the top-rated apps for mobile devices for the current time. So talking about its legacy, the app is very dedicated to the user and has very Seamless user experience and is loved by all of its users.
Must Read: Best 6 Ride Sharing Apps in Nepal
3) Fotor Photo Editor
Coming up next here we got another top-rated app that has been used quite widely and has gained right name and fame in the name of photography options.
4) PhotoDirector
So photo director is a well built and a hardcore performing app that has a great user base. The app is allowed to work seamlessly, without any issues. The app provided almost all sorts of possible options that one can expect for a photo editing app. The app is available for both android and mac series.
5) Snap speed
To all the pros our there, this is the name you have heard about quite a lot. One of the leading Photo editing apps out there in the mobile market that has several attractive features, including photo filtering, editing, and much more. The app is available on both Android and IOS.
Must Read: Best Online Shopping Sites in Nepal
6) AirBrush
Clean by the name, the app is the hub for creative users. The app is all based upon providing a worth trying the platform for the users where you can enjoy a variety of options for editing the images.
7) Toolwiz Photos-Pro Editor
So with its name, it's obvious this one is a fantastic tool collection app for your photo editing needs and skills. The app is available on both Android and IOS platform and is having a great response from the users. Despite having less popularity, there's no back at its fantastic core performance
Must Read: Best Online Payment Service Providers in Nepal
8) YouCam Perfect
So reaching the next name, we hit the YouCam. So YouCam isn't just a photo editing app, but also it's an excellent camera app. So this app has a wide range of variety to click filtered photo and also take normal photos such that if you need edits later, you can do it then with this app too. This app is available on both platforms, Android, and IOS.
9) Pixlr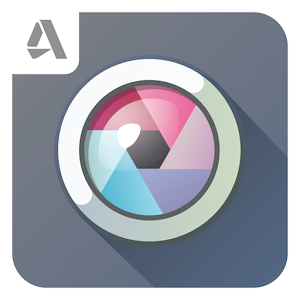 So the name Pixlr is a quite trending name among top-level editors for photography and photo editing. The app features a vast range of amazing tools, and it also has a very high user base. Users are termed to be highly satisfied with their fantastic performance.
Must Read: Best Laptops in Nepal under Rs 50,000
10) Photo Lab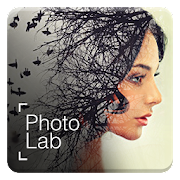 Do you want a photobomb your images? Willing to try some out of chart edits with secure filter options?
So here's where the photo lab comes handy to you. This app has a fantastic range of unique features that went amazingly into a buzz in the market moments it got widely spreading the market has a very high response to this app. The work is quite smooth, and the app features freemium modes.